'BIG HUG' HYDRAULIC CRUSH
Our buildings are configured to accept our hydraulic crush which runs on a single phase electro-hydraulic power pack and enables safe and easy handling of deer for jobs such as;


Tagging
Weighing
Deantlering
Blood sampling
Worming
TB testing

Throughputs of 30 plus hinds per hour are achievable when artificial insemination or scanning are being done.
In the early days of deer farming the attempts to handle deer were mostly by trial and error or by adapting existing types of livestock handling equipment. Some of these attempts worked to a degree, some were unmitigated disasters, resulting in losses of many deer through injury or escapes.
However, there is a method by which we can arrive at handling methods and equipment that work. Whenever you try something that goes wrong, stop what you are doing and ask yourself "What did I do wrong?" It is counterproductive to try and force deer to fit into your ideas of the way things should work.
Remember this. Deer cannot do anything wrong, they can only react to the situation into which WE have put them.
We owe it to the deer and ourselves to make any handling session as stress free as possible.
You may already have come across the work of Dr Temple Grandin who is famous for her work on animal behaviour and for design of handling equipment. If not you can find her on
Grandin.com and I suggest her article on Design of Restraint Systems is well worth the read.
Naming the hydraulic crush "The Big Hug" is my acknowledgement of her work.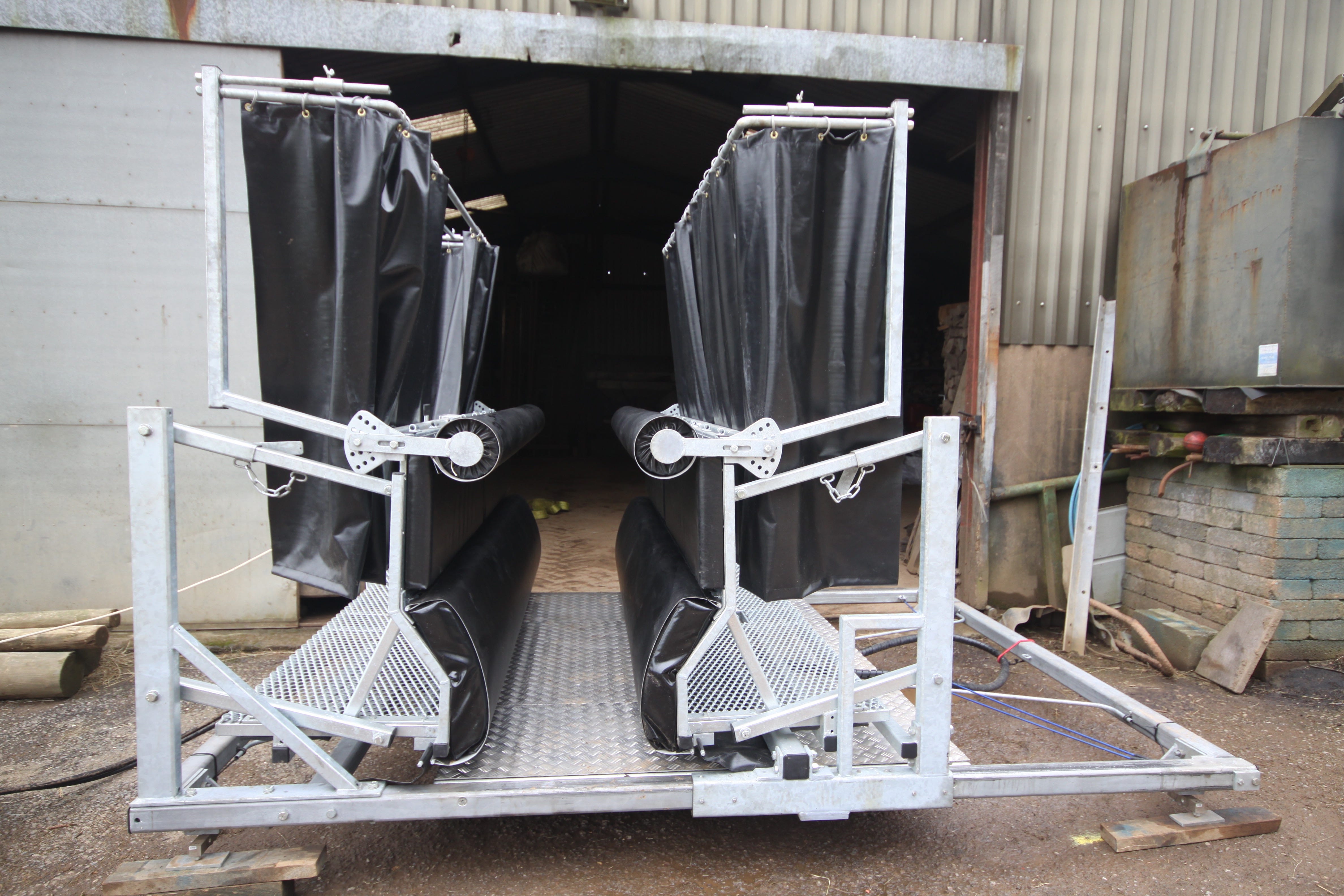 Content from Youtube can't be displayed due to your current cookie settings. To show this content, please click "Consent & Show" to confirm that necessary data will be transferred to Youtube to enable this service. Further information can be found in our Privacy Policy. Changed your mind? You can revoke your consent at any time via your cookie settings.
Consent & Show
Content from Youtube can't be displayed due to your current cookie settings. To show this content, please click "Consent & Show" to confirm that necessary data will be transferred to Youtube to enable this service. Further information can be found in our Privacy Policy. Changed your mind? You can revoke your consent at any time via your cookie settings.
Consent & Show