DEERCARE HANDLING buildings
Our buildings are designed using the benefits of 40 years experience in deer handling and are comprised of two critical elements; a building and a set of corrals. These two components are essential to successful deer handling; together they will accommodate a relatively large number of deer.

The building walls consist of tanalised plywood sheets mounted on horizontal rails supported on "telegraph pole" type posts.

The corrals completely surround the building and are shaped to avoid corners and aid the flow of animals. They are big enough to contain relatively large numbers but small enough that you have control without over crowding.

The corral gates are galvanised steel frames clad with plywood sheets.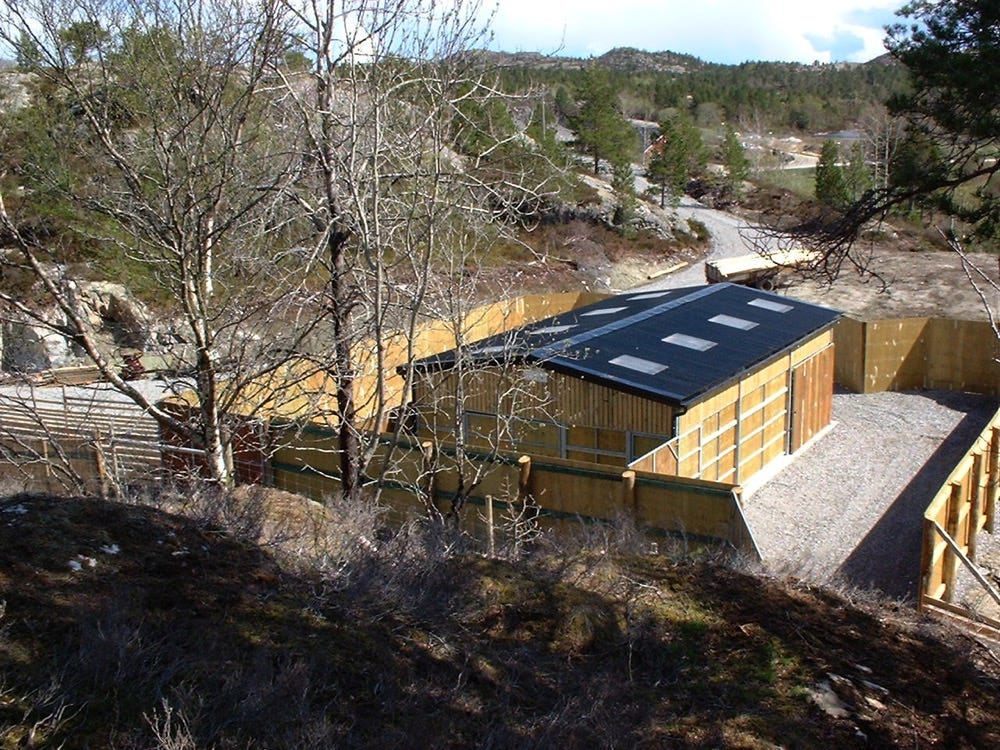 DURABLE
All timber used in the building is tanalised including the ply sheets that line the pens.
INTERNAL PENS
Our buildings contain internal pens of various sizes for carrying out regular farmed deer treatments.
CORRALS
Corrals surrounding the building contain the deer that have been gathered prior to handling.
BUILDING SPEC OVERVIEW
Constructed from steel to BS 5502 and fully galvanised to BS 729


Concrete floor


All timber used in the building is tanalised
Lined with tanalised timber ply sheets


Fibre-cement roof sheets in a choice of colours


Ventilation by means of Yorkshire boarding on upper walls
Internal pens of various sizes
Fencing and raceways leading up to the Handling System are also very important but are not provided by us.