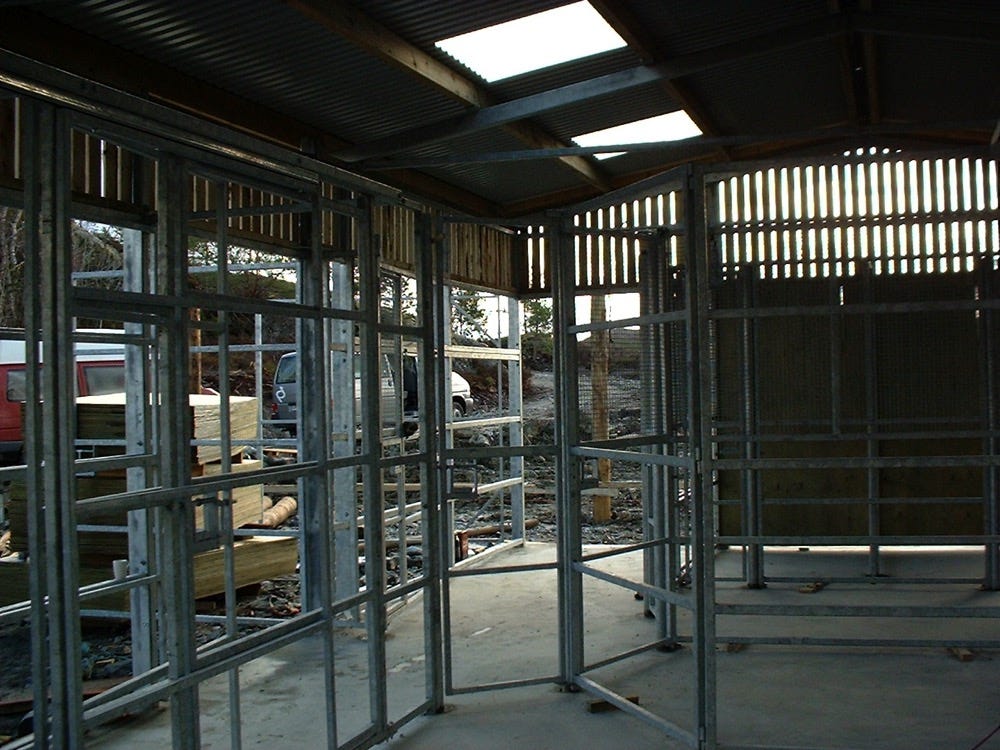 our buildings
We have been supplying Deer Care Handling Systems for over 30 years and they have been sold in the UK, USA, France, Spain and Norway.
OUR 'BIG HUG' HYDRAULIC CRUSH

Our buildings normally include a hydraulic crush, which is necessary for de-antlering stags and for artificial insemination of hinds. We call ours the 'Big Hug'.