ABOUT JOHN BURDGE
John Burdge has been breeding Red Deer in North Devon in England for nearly 40 years and comes from a farming background. He had spent years in Dairy herd management before deciding to turn his deer stalking hobby into the full time commitment of breeding exceptional deer.
For the last 30 years he has also spent his time designing, manufacturing and supplying Deer Care Handling Systems that consist of a building containing various sized pens, (usually) a hydraulic crush and weighing facilities.


"Successful deer handling requires good stockmanship and good facilities."


John's objective is to supply facilities that ensure that deer can be handled safely, easily and quickly. Therefore all the Deer Care Handling Systems he supplies benefit from a door between the stag and the handler for all possible procedures, providing both safety and precise control.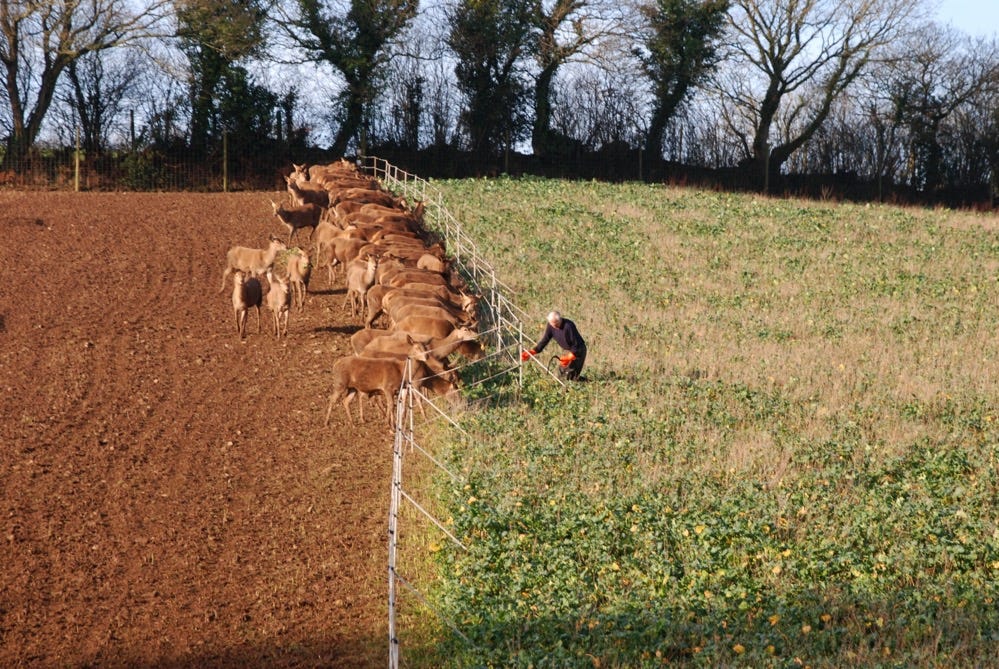 john's Advice: SUCCESSFUL OPERATION OF Deercare Handling Systems

"Good facilities are essential when you have deer that still need to be trained to go through the system. This starts when calves come in with their mothers for the first time, generally at about 3 months of age. Because the hinds will be used to the system and will be relaxed, the calves soon learn that there is nothing to fear. Being relatively small they regard the stockman as being boss and provided you do not give them any bad experiences this attitude will persist, such that, even big stags will have respect for the handler.

My own preference is to do all the deer work by myself with the exception of using the hydraulic crush when you will need at least one other person. Weighing can be done singlehanded using a separate weigh platform and you can also two way draft. Alternatively weighing can be done in the crush if you choose to have the option of integrated load cells."